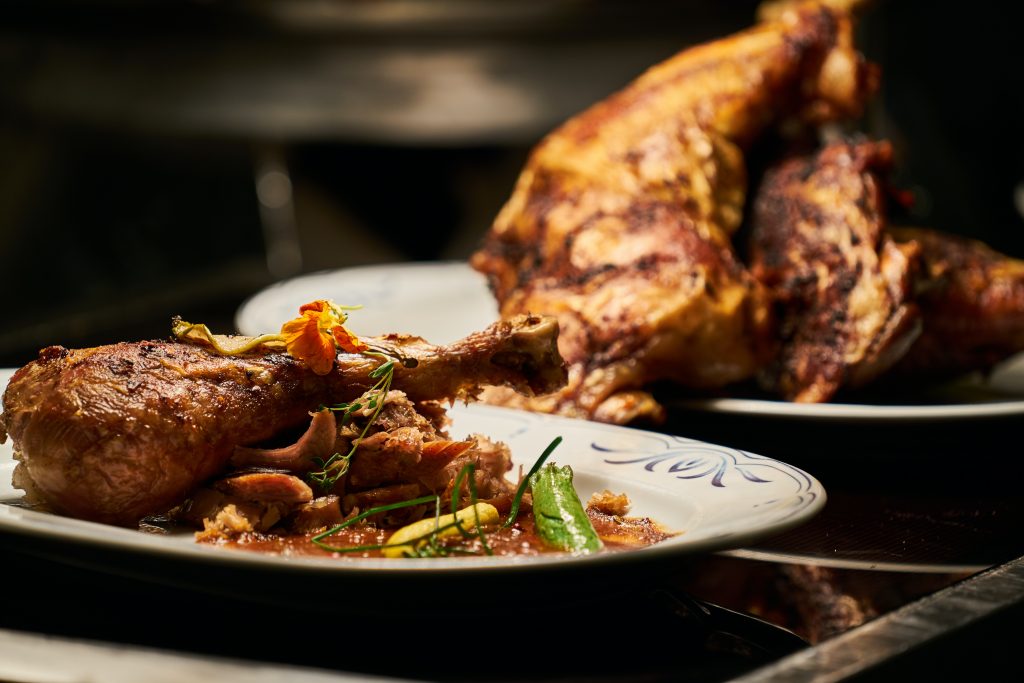 Enjoy Thanksgiving Safely
This year, Thanksgiving and other winter holiday celebrations with look different than the past due to COVID-19. CDC guidelines currently recommend only gathering with immediate family or those in one household. Guidelines also recommend staying home and avoiding travel or indoor social gatherings like sporting facilities and movies. But just because things are different this year doesn't mean winter holidays can't still be fun. Here are some suggestions for a safe and creative holiday for small groups, inspired by The Spruce.
Minimize cooks and servers at group gatherings: to minimize spreading germs via food contact, select a few guests to cook or bring dishes; then designate few people do dish up plates for all guests. This minimizes the number of people touching the food and utensils.
Make mini, individual servings: use muffin tins to bake individual pies or other treats to streamline serving and decrease contact with food. Mini portions are cute and may help reduce food waste since group gatherings will be smaller this year.
Deliver to family, friends, or neighbors: especially for high risk family members who may not be able to gather with others, make them a plate and deliver it to them. You could even video chat and eat together.
Online cooking class: video chat with a family member or friend who has a recipe you want to learn to make. Cook and enjoy it (online) together!
Keep the traditions alive – and maybe start new ones: If watching Charlie Brown is on your "must-do" list, watch together online! Don't hesitate to take advantage of the opportunity to try a new recipe, mix a new drink, or let kids choose what's on the menu. Smaller gatherings mean less people to please, so if the green bean casserole won't get eaten, it may be time to replace it with something new.
Of course, wash hands with soap and water for at least 20 seconds before cooking, serving food, or eating. When in doubt, play it safe: the goal is to keep everyone healthy, which may mean a few extra precautions, and health is something we can all be thankful for right now.
This article was posted in
Nutrition News
.