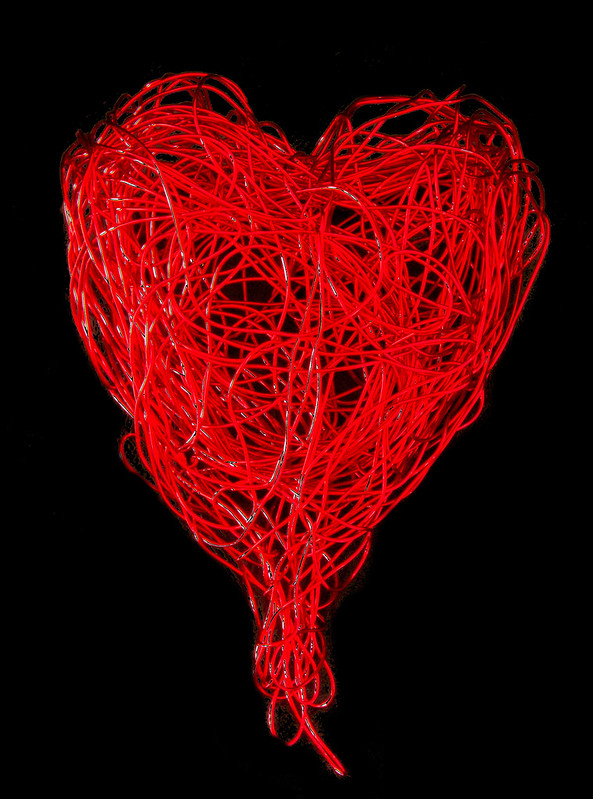 Is the Chocolate from Your Valentine Heart-Healthy?
Chocolate has long been a favorite dessert and ingredient in American kitchens, and most chocoholics are ready to defend their "guilty" pleasure with claims of that chocolate is healthy. So, does chocolate really have health benefits, especially for our hearts?
In 2020, The European Journal of Preventative Cardiology published a review looking at chocolate and heart health. Scientists wanted to determine how strong the science was in showing cocoa benefits coronary artery disease (CAD). CAD is the narrowing of blood vessels due to fatty plaque buildup; when untreated, it can cause high blood pressure and heart attacks. Scientists examined data from 6 studies with a combined population of over 336,000 adults from the US, Sweden and Australia. They found that "eating chocolate more than once a week was associated with an 8% decreased risk of coronary artery disease" compared with participants who ate no chocolate or ate it less than once a week. However, results weren't sufficient to say that the more cholate the better!  Each study in the review varied in the amount and type of chocolate studied; scientists were unable to recommend an exact amount and type of chocolate that is "healthy". Second, individual factors like BMI and exercise habits were not considered.
The authors caution "Moderate amounts of chocolate seem to protect the coronary arteries but it's likely that large quantities do not. The calories, sugar, milk, and fat in commercially available products need to be considered, particularly in diabetics and obese people."
The main ingredient behind chocolate's taste is cocoa: the roasted bean pod from the cacao tree. To make chocolate, cocoa (the roasted bean) is mixed with cocoa butter (fat extracted from the cocoa bean), milk, and sugar. Different types of chocolate use varying amounts of these ingredients. For example, quality dark chocolate uses no milk and little sugar, while milk chocolate requires more of both. Most of the chocolate we consume is in chocolate bars, candy, and sweetened desserts like cookies. These foods contain higher amounts of the milk and sugar, while the benefits of chocolate are from the cocoa, not that sweet, creamy chocolate end product! Cocoa contains beneficial compounds, like flavanols and polyphenols which act as natural antioxidants to decrease inflammation and might help reduce risk of diseases like cancer. Compounds in cocoa may also contribute to improving blood glucose and lowering blood pressure. All these things are important for a healthy heart. To gain the most benefit from cocoa, scientists typically recommend choosing 70% or more dark chocolate since more milk chocolate would have to be eaten to get the same amount of flavanols, which also means more added sugar, saturated fat and calories.
So, go ahead and indulge in some chocolate, but don't go overboard! If possible, choose darker chocolate or bake with unsweetened cocoa for maximum benefits. While we wait for more definitive research, know that enjoying a mindful chocolate occasionally can certainly be part of a healthy lifestyle!
This article was posted in
Nutrition News
.