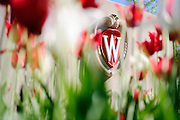 Didactic Program in Dietetics (DPD): B.S. Nutrition and Dietetics
The UW-Madison Didactic Program in Dietetics (DPD) combines clinical and managerial courses with the nutrition core to prepare students to become registered dietitian nutritionists (RDN). RDNs work in hospitals, outpatient clinics, schools, colleges, wellness programs and nursing homes as well as in public health agencies, the food industry, and research labs. Learn more about careers as a RDN by visiting the Academy of Nutrition and Dietetics.
The DPD is accredited by the Accreditation Council for Education and Nutrition and Dietetics (ACEND).
Students who complete the Nutritional Sciences major in the DPD program receive the Bachelor of Science Nutrition and Dietetics degree.
Criteria to become an RDN
---
Students must meet the following criteria as a pathway for becoming an RDN which can also found at the Commission on Dietetic Registration website:
Fulfill all academic course requirements of the DPD according to the ACEND 2022 Standards of Education.
Earn a Bachelor's degree (miniumum); Students completing the UW-Madison DPD program in Nutritional Sciences will earn a B.S. Nutrition and Dietetics.
Complete an ACEND-accredited Dietetic Internship Program.
Pass a national exam administered by the Commission on Dietetic Registration (CDR). Effective January 1, 2024, the CDR will require a minimum of a master's degree to be eligible to take the registration examination to become an RDN. The Department of Nutritional Sciences offers an online Master of Science in Clinical Nutrition, which will meet this requirement.
Follow appropriate state laws that regulate the practice of dietetics.
The Didactic Program in Dietetics is currently granted accredited status, through Dec 31, 2027, by the Accreditation Council for Education in Nutrition and Dietetics (ACEND) of the Academy of Nutrition and Dietetics, 120 South Riverside Plaza, Suite 2190, Chicago, IL 60606, 800-877-1600 ext 5400, ACEND@eatright.org, www.eatrightpro.org/acend