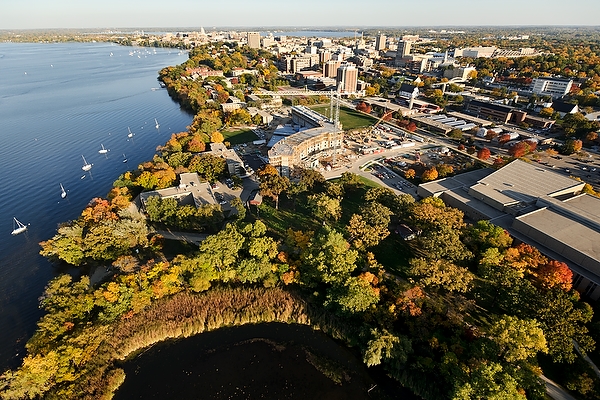 Information for Prospective and Transfer Students
High School Students
---
High school students interested in a career in Dietetics should pursue a well-rounded and rigorous program with emphasis on science, mathematics, social studies, foreign languages, and communication skills (oral and written). Chemistry, biology, and advanced biology are strongly recommended. Admission to the university is competitive and selective. There are minimum course requirements for application; however, most students admitted have completed a significantly larger number of courses in all areas.
Freshmen are admitted with the "Pre-Dietetics" classification. For information on admission to UW-Madison see the Office of Admissions Home Page for Freshmen.
Before requesting to meet with an advisor, all students should look at the DPD Student Handbook.
Prospective Students
---
A prospective transfer student who is not currently enrolled at UW-Madison may be admitted as a Pre-Dietetics student. Students who wish to enter UW-Madison with the Pre-Dietetics classification must apply to the University by February 1st for summer and fall sessions and October 1st for spring admission. This classification does not guarantee acceptance to the Dietetics Program. For information on admission as a transfer student to UW-Madison see the following resources:
UW-Madison Admission Transfer Expectations
Minimum Requirements for Application.
UW-Madison Transfer Student Admission Information
Evaluation of Transfer Credits from UW-Madison Admissions Office must be obtained before contacting the Department of Nutritional Sciences. The Department of Nutritional Sciences and their advisors do not have the authority to evaluate your transcript and determine course equivalency. This can only be completed by the admissions office upon receipt of your application to UW-Madison.
Course Equivalencies
---
Depending on the school(s) you have attended, equivalencies for your courses may be listed in our online transfer equivalency database.
Use Transferology
You may also talk to your advisor at your CURRENT school about how courses may transfer.
Apply to UW-Madison at the Office of Admissions and Recruitment page.
Transfer Students Within UW-Madison
---
Students currently enrolled at UW-Madison may transfer into the dietetics program as a Pre-Dietetics student if they have not yet completed the requirements for Dietetics. Please see our Admission Requirements (above) to learn what they are. To declare Pre-Dietetics, follow the steps listed under our Declaring Pre-Dietetics section. When you are prepared to apply for Dietetics, please review Applying for Dietetics and submit all the required materials.
For further information about admission to CALS, you may call (877) 919-CALS or (608) 262-3003. You may also send an email to undergrads@cals.wisc.edu.
Second Degree Students
---
Students who have already completed a 4 year college degree (Bachelor of Science, Bachelor of Arts) from UW-Madison or other accredited institutions may, if eligible, pursue the Didactic Program in Dietetics (DPD) to become a Registered Dietitian Nutritionist (RDN). Visit the Commission on Dietetic Registration website to read about the different pathways of RDN eligibility.
Requirements to become a Registered Dietitian Nutritionist
---
The Didactic Program in Dietetics is currently granted accredited status, through Dec 31, 2027, by the Accreditation Council for Education in Nutrition and Dietetics (ACEND) of the Academy of Nutrition and Dietetics, 120 South Riverside Plaza, Suite 2190, Chicago, IL 60606, 800-877-1600 ext 5400, ACEND@eatright.org, www.eatrightpro.org/acend
Length of Time to Complete Didactic Program in Dietetics (DPD)
---
The amount of time it takes students with a degree to complete the DPD varies widely. It can only be determined after you have submitted an application for admission to UW-Madison and receive your "Evaluation of Transfer Credits". Past experience has shown that it takes a minimum of 3 years to complete the DPD if you do not have a strong science background; however, it could take longer. If you have a strong science background (2 semesters of inorganic chemistry, organic chemistry, zoology, bacteriology, physiology, etc.), you may be able to complete it in 2-3 years. This is just an estimate and is completely dependent upon how your courses transfer.
Your academic advisor can help you determine the length of time to complete the DPD once you are admitted to UW-Madison and have an Evaluation of Transfer Credits from UW-Madison Office of Admissions. Your advisor can also determine when you will be ready to apply for admission to the DPD.