Pamela J. Kling, M.D.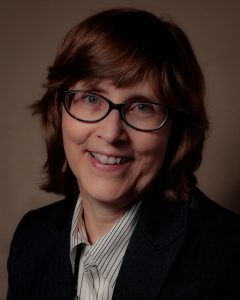 6C Neonatology
202 S. Park Street
Madison, WI 53715
608-262-6561 or 608-267-5867
pkling@wisc.edu
Emphasis Group:
Human Nutrition
Principal Research Interest
Erythropoiesis, Fetal and Neonatal Iron Metabolism, and Roles of Erythropoietin in Early Development
Research Summary:
We are studying the interactions between iron and erythropoiesis (red blood cell production) in early development. Erythropoietin, the primary hormone regulating erythropoiesis, has recently been shown to play diverse biologic roles apart from its ability to stimulate red blood cell production. We are examining the roles of iron and erythropoietin in both erythropoietic and nonerythropoietic functions in early development. We are utilizing newborn rats, fetal sheep for these organ studies, including having developed a novel model of iron deficiency in newborn rats. In intrauterine growth retardation, fetal iron status is disturbed and we are examining how this happens. In humans and animals, we are studying clinical measures (biomarkers) of iron status, with the goal that iron deficiency in later infancy can be predicted by iron measurements at the time of birth.
Representative Publications
Drake KA, Sauerbry MJ, Blohowiak SE, Repyak KS, Kling PJ. Iron deficiency and renal development in the newborn rat. Pediatr Res 2009:66;619-624.
Meyer KM, Koch JM, Ramadoss J, Kling PJ, and Magness RR. Ovine surgical model of uterine space restriction: Interactive effects of uterine anomalies and multi-fetal gestations on fetal and placental growth. Biol Reprod 2010:83;799-806. PMCID: PMC2959109
Phillips AK, Shafranski SA, Baxter RJ, Fischer BA, Coe CL, Kling PJ. Enrollment and participation of Latina women in a birthing center clinical research study in Wisconsin: barriers and suggestions for future research. Wisconsin Med J 2011:110;26-31.
McLimore HM, Phillips AK, Blohowiak SE, Pham DD-Q, Coe CL, Fischer BA, Kling PJ. Impact of multiple risk factors on newborn iron status. J Pediatr Hematol Oncol 2013:35;473-477. PMCID: PMC3562554
Sun MY, Habeck JM, Meyer KM, Koch JM, Ramadoss J, Blohowiak SE, Magness RR, Kling PJ. Maternal uterine space restriction induced intrauterine growth restriction II: Placental transferrin receptor and fetal iron status in ovine pregnancy. Res 2013:73;277-285. NIHMS447508.
Meyer-Gesch KM, Sun MY, Koch JM, Ramadoss J, Blohowiak SE, Magness RR, Kling PJ. Ovine fetal renal development impacted by multiple fetuses and uterine space restriction. J DOHAD 2013:4;411-420.
Phillips AK, Roy SC, Lundberg RS, Guilbert TW, Auger AP, Blohowiak SE, Coe CL, Kling PJ. Neonatal iron status is impaired by maternal obesity and excessive weight gain during pregnancy. J Perinatol 2014:34:513-518.
Huebner SM, Helfrich KK, Saini N, Blohowiak SE, Chen AA, Kling PJ, Smith SM. Dietary iron enrichment normalizes fetal hematology, hepcidin, and iron distribution in a rat model of prenatal alcohol exposure. In press, Alcoholism: Clin Exper Res 2018: Jun;42(6):1022-1033. doi: 10.1111/acer.13754. Epub 2018 May 19. PMID: 29672865
Rendina DN, Blohowiak SE, Coe CL, Kling PJ. Maternal perceived stress during pregnancy increases risk for low neonatal iron at delivery and depletion of storage iron at one year. J Pediatr 2018;200:166-173 e2. S0022-3476(18)30594-8. doi: 10.1016/j.jpeds.2018.04.040. PMID: 29908648
Flores KP, Blohowiak SE, Winzerling JJ, Georgieff MK, Kling PJ. The impact of erythropoietin and iron status on brain growth in the newborn rats. J Neurosci Res, 2018; Mar;30(2):238-244. DOI: 10.1177/1040638717752217. Epub 2018 Jan 2. PMID: 29291683.