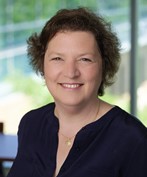 Spring 2017 Seminar Series
Antimicrobial peptides: mediators of intestinal colonization, homeostasis and defense
Dr. Nita Salzman
Division of Gastroenterology
Medical College of Wisconsin
Thursday, February 2nd, 2017
11:00 – Noon
290 Nutritional Sciences
Refreshments will be served.
Sponsored by the Molecular and Applied Nutrition Training Program (MANTP) with funds from the Dept. of Nutritional Sciences; the Dept. of Biochemistry; the College of Agricultural and Life Sciences; the School of Medicine and Public Health; the Dept of Surgery; and the Cellular and Molecular Biology Program.
Department of Nutritional Sciences
Interdepartmental Graduate Program in Nutritional Sciences
http://www.nutrisci.wisc.edu
This article was posted in
Events
,
Uncategorized
.