Online Capstone Certificate in Clinical Nutrition
Earn a post-graduate certificate from a world-class university!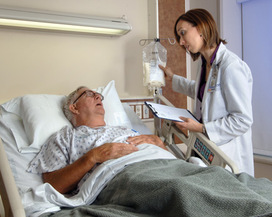 This new 12-credit online certificate program builds on knowledge and skills obtained in your undergraduate studies and professional experiences. It is designed to expand your knowledge and give you new insight and experiences in:
critical care
nutrition support
complex nutritional assessment
nutrition counseling
advanced pediatrics
clinical nutrition research
Areas which are essential for success in today's complex clinical environment. The four courses can be completed in as little as 12 months.
Benefits to You
Obtain 12 graduate-level credits that may be used toward a graduate degree.
Beginning in 2024, a graduate degree will be required to obtain the R.D. credential.
Develop advanced level "cutting-edge" clinical nutrition skills needed in today's competitive job market.
The courses focus on areas where employers are seeking advanced skills and reflect the most reliable, research-based knowledge in the field.
Improve your chances of obtaining a competitive Dietetic Internship.
Currently, only 50% of internship applicants receive appointments.
Flexibility of an online program allows you to complete the program  while employed or during your Dietetic Internship.
Highly experienced and engaged instructors.
Receive continuing education credits to maintain your credential for the Registered Dietitian and other professional certifications.
Why Choose UW-Madison?    
Reputation of the University
UW-Madison has long been recognized as a world-class university. Founded in 1848, it has an extraordinary legacy of learning and discovery.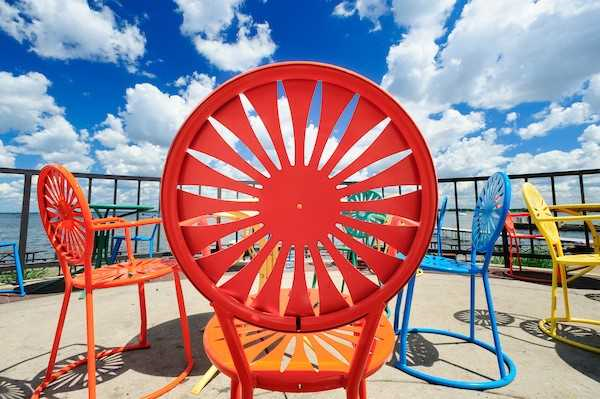 A Dedication to Continuous Learning
Our students have the opportunity to work with people who embrace meaningful and spirited discussion, and who embrace learning as a lifelong journey.
Access to Cutting-Edge Research
Research is a critical component of this university. Students are immersed in the latest discoveries and challenged to think critically. Get ready to be inspired by your instructors, challenged by your classmates, and supported in your desire to learn.
Stand Out in a Competitive Environment
We can help you stand out in an increasingly competitive environment through our unique combination of teaching excellence, vibrant experiences, cutting-edge research, innovation and credibility.
Listen to our Advance Your Career Blog to hear what one of our former students had to say about the program.
Be part of more than 150 years of excellence in education at UW-Madison!
How the program works
You can begin the program in any semester – fall, spring or summer – as courses may be taken in any order.  The 12 credit program can be completed in 1 year and consists of four 3-credit courses which are taught, as follows:
Summer Session
NS 651:  Advanced Clinical Nutrition – Pediatrics
NS 652:  Advanced Nutrition Counseling and Education
Fall Semester
NS 650:  Advanced Clinical Nutrition – Critical Care and Nutrition Support
NS 651:  Advanced Clinical Nutrition – Pediatrics
Spring Semester
NS 653:  Clinical Nutrition Research
NS 652:  Advanced Nutrition Counseling and Education
To learn more about the specific courses please visit the University's Search and Enroll App.
Upon completion of the program, the "Capstone Certificate in Clinical Nutrition" will be granted and posted on the UW-Madison official transcript.
Admission Requirements*
Earned Bachelor's degree or equivalent
Minimum Cumulative GPA ≥ 3.0** (on 4.0 scale)
Completed Didactic Program in Dietetics OR the following prerequisite courses:

General Chemistry
2 courses in Biological Sciences
1 course in each of the following— Organic Chemistry, Biochemistry, Physiology, Statistics
2 courses in Nutrition (Human Nutrition, Clinical Nutrition)
**If your cumulative GPA is less than 3.00, please reach out to the program director to discuss eligibility.
Eligibility of International Students
International students who need an F-1 or J-1 visa to legally study in the United States are not eligible to apply for the Capstone Certificate in Clinical Nutrition.
If you are already in the U.S. on another visa type (e.g. J-1 scholar, J-2 dependent, HIB), you may be eligible for admission.
International students who are abroad and plan to live abroad while completing the program are eligible for admission. We are unable to provide any type of visa to study in the U.S. through the Capstone Certificate program.
Application Process & Contact Information
All applicants are advised to determine whether this program meets requirements for licensure in the state where they live. See the Commission on Dietetic Registration website for contact information for state licensing boards.
You can begin the program in any semester—fall, spring or summer—as courses may be taken in any order. Applications are accepted any time of year.Steps to apply:
Official transcripts from all colleges/ universities attended
Brief essay describing your reasons for applying and your career goals
Resume or curriculum vitae
Makayla Schuchardt, MS, RDN, CNSC, Program Coordinator- Capstone Certificate in Clinical Nutrition   Dept. of Nutritional Sciences, UW-Madison 1415 Linden Drive, Madison, WI 53706        608-261-1397  E-mail:  mlschuchardt@wisc.edu
Costs
Tuition and fee information for the University of Wisconsin–Madison is available on the Office of the Registrar's website. Please note that tuition and fees for the Capstone Certificate in Clinical Nutrition are charged at $800 per credit.
Document Fee – Students are assessed a $65 one-time fee on their first semester tuition bill. This fee impacts students whose first enrolled term is Fall 2015 and beyond. Students who were enrolled for a term prior to Fall 2015 are exempt from the fee. This fee entitles students to unlimited official transcripts among other benefits. Please visit the Official Document Fee page of the Office of the Registrar for more information.
Clinical Nutrition Dietetic Internship
Gainful Employment Disclosure (printable format)
Clinical Nutrition
Gainful Employment Disclosure (printable format)