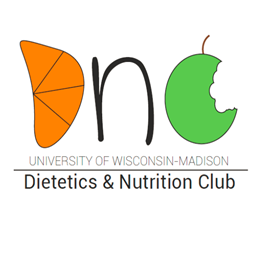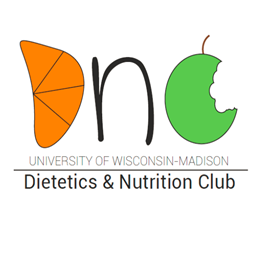 Dietetics and Nutrition Club
The UW-Madison Dietetics and Nutrition Club (DNC) is an on-campus academic, professional, and registered student organization (RSO) open to both undergraduate and graduate students. Our organization offers a variety of opportunities for members to engage in networking events as well as to participate in volunteer and community outreach opportunities and to learn about the field of nutrition and the dietetics profession.
DNC hosts biweekly evening meetings where
various speakers come in to touch on an array of topics: everything from how to navigate the dietetic internship to reflections on challenges and experiences working with patients suffering from eating disorders. The executive board also help connect students with volunteer and job opportunities to engage in the field of nutrition and dietetics. 
The club is open to all and anyone who wants to join is more than welcome to do so! The best ways to keep in touch are by joining our email list (please reach out to wisc.dnc@gmail.com), and by liking us on Facebook (@Dietetics and Nutrition UW-Madison). In addition, follow our Twitter (DNC UW-Madison @DNC_UWMadison) and Instagram (DNC UW-Madison @dnc_uwb) accounts.
| | |
| --- | --- |
| "Breakfast at the Dane County's Farmer's Market" | "Service with Slow Food" |
  "Rainbow Diet at the Discovery Building's
'Science of Color' event"