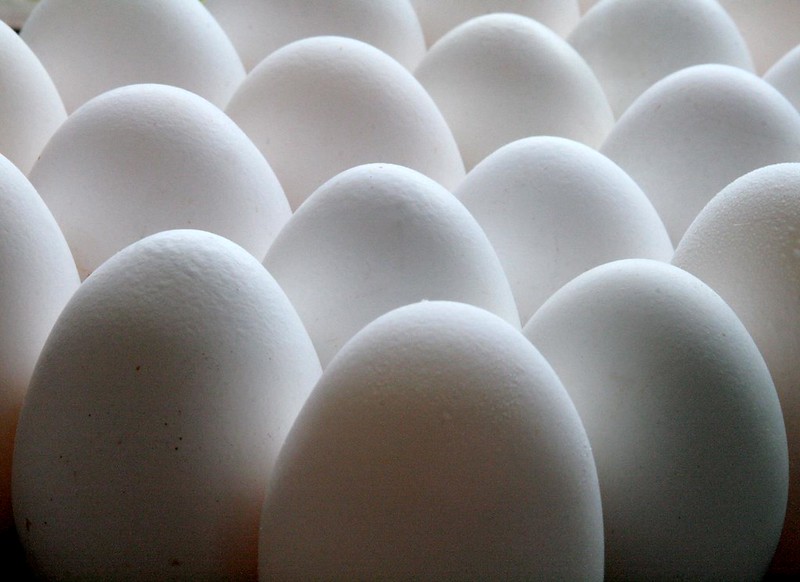 Eggs & Cholesterol
Cholesterol is necessary in our bodies as a part of our cells.  However, cholesterol has long been associated with cardiovascular disease (CVD), the number one cause of death in the US. Blood levels of cholesterol, especially high LDL (the "bad" cholesterol), and low HDL (the "good" cholesterol) contributes to fatty deposits in blood vessels, which causes narrowing, increased blood pressure, damage to blood vessels and heart disease. Concerned that dietary cholesterol might contribute to high blood cholesterol, health professionals recommended avoiding it in the diet.  Studies have since found that the cholesterol from food does not have a large effect on blood cholesterol.  Our bodies can also make cholesterol, and for most of us-when we eat more cholesterol, we produce less in our bodies.  And if we don't eat cholesterol, our bodies make what we need.  However, saturated and trans-fat intake do increase CVD risk. Many foods high in saturated fats (like red meat) are also high in cholesterol, which may be why cholesterol appeared to contribute to heart disease.
Previous recommendations from health professionals led to concern that eggs were not part of a heart healthy diet.  That has changed, as the nutritional and cost benefits of eggs especially given their relatively low cost was recognized. One large egg provides 7 grams of high quality protein, iron, phosphorus, potassium, vitamins like D and B, choline, antioxidants – and only 75 calories. Most health professionals now allow for an egg each day, or two eggs each couple days.  However, consuming eggs with sausage or bacon, scrambled with cheese, or with fried potatoes ISN'T heart healthy!  Try an egg scrambled with vegetables, and a side of whole grain bread and fruit.
For a unique recipe, try:  Eggs Over Kale and Sweet Potato Grits
This article was posted in
Nutrition News
.