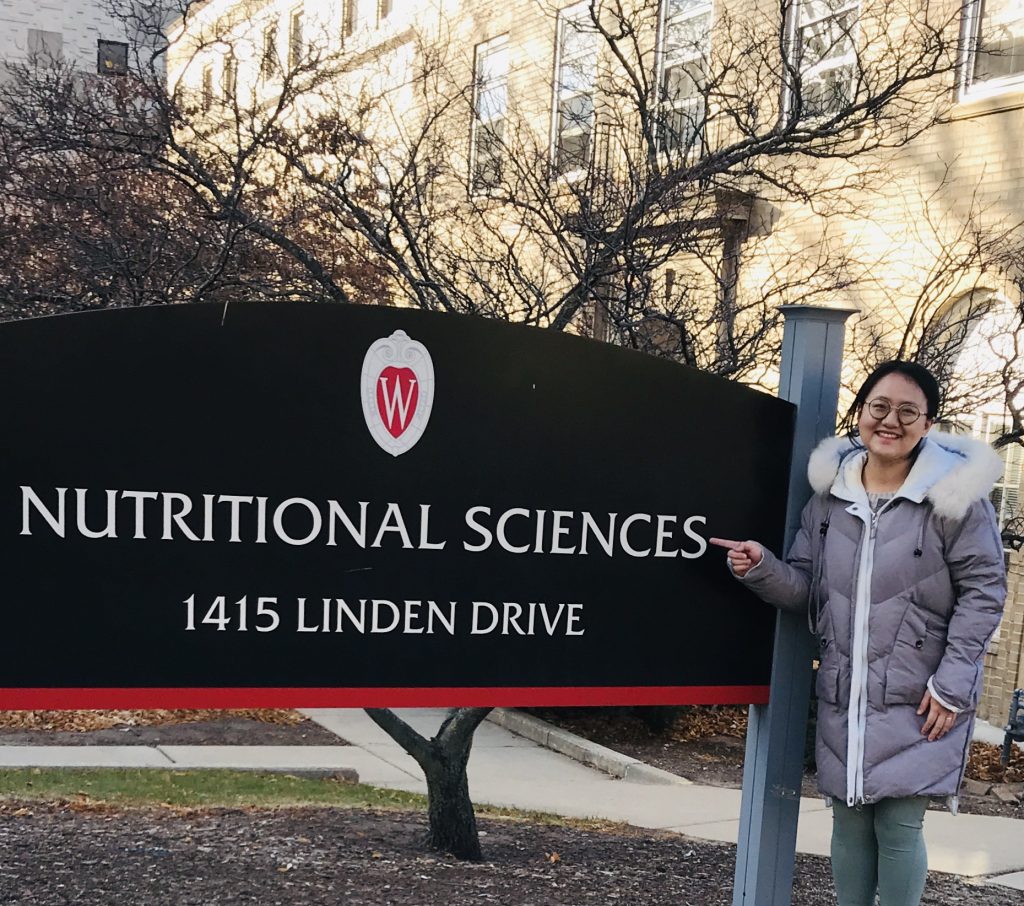 Yirong Wang of IGPNS, Featured as Exceptional Graduate of Winter 2021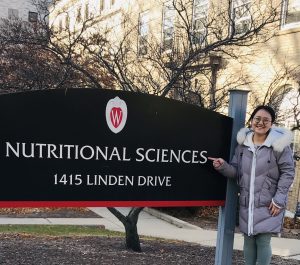 UW News: Meet some of the exceptional graduates of winter 2021
December 13, 2021 By Doug Erickson
This year's winter graduates are an accomplished bunch — they've created new student organizations, toured the world on music stages, undertaken important research, and won major awards. Here's a look at just a few of the students who will be graduating from UW–Madison Dec. 19. Consider them a small subset of the excellence of the Class of Winter 2021.
First a student, now a faculty member
Yirong Wang always wanted to be a teacher. When she was young, she would pretend to teach her stuffed animals, mimicking her mother, a well-respected local K-12 teacher in Hangzhou, China. Those childhood dreams are now being realized — at the college level. Wang, who is receiving her Ph.D. in nutritional sciences, has been hired by UW–Madison as an assistant faculty associate. She already has a strong student following as the instructor of Nutritional Science 132: Nutrition Today, an introductory nutrition course for non-nutrition majors. Her approach includes new elements like "Mindfulness Mondays," where she spends 5-10 minutes talking about issues that her students might be struggling with. She provides tips that help them reduce stress, practice self-care, find their identities and navigate the college experience. At the end of the semester, she allows students to choose between a final exam or a project of their choice. "My teaching is always student-centered," Wang says. "I want to motivate my students to dig deeper into nutrition topics that they care about most."
This article was posted in
News
.