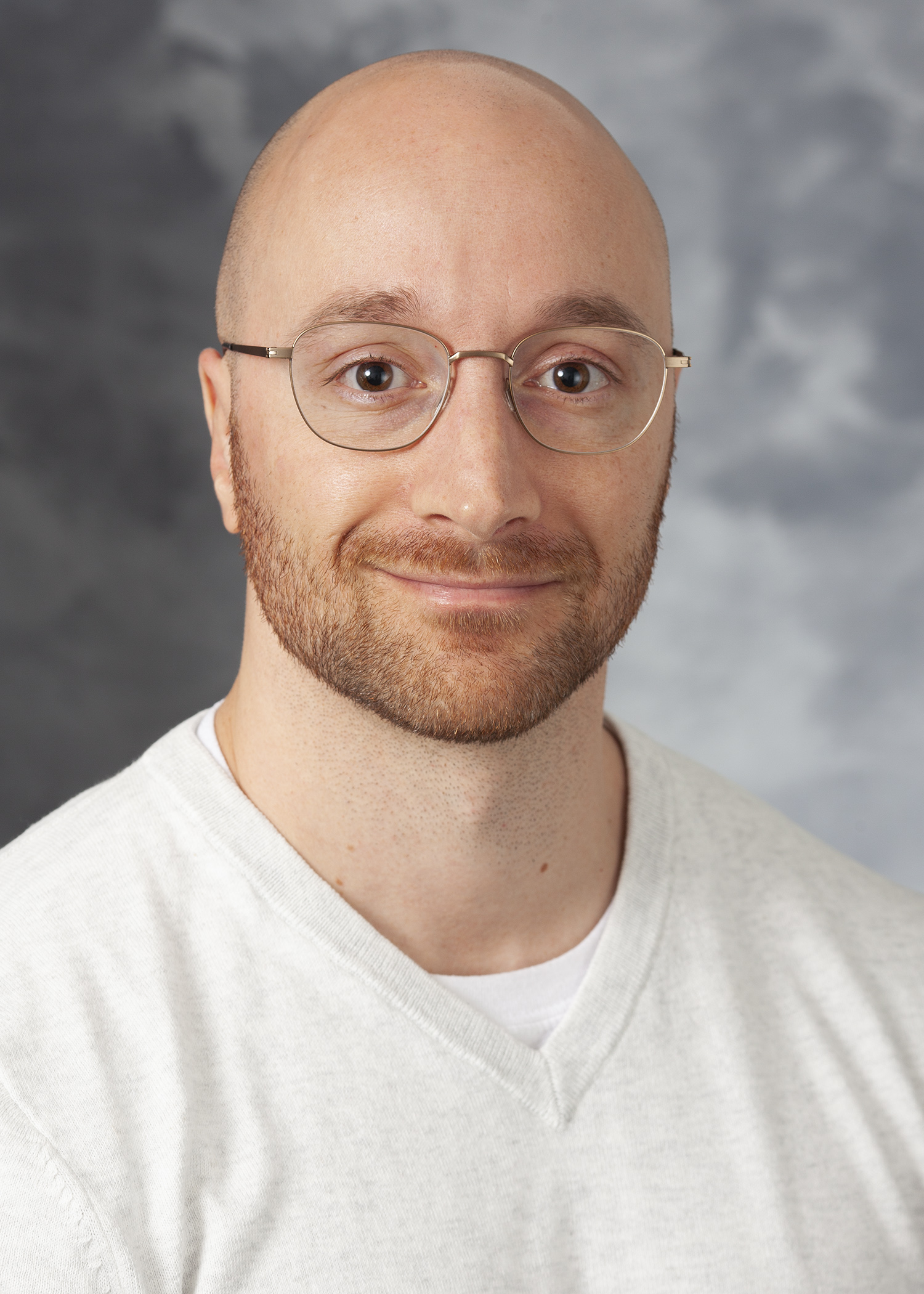 Adam Kuchnia
Assistant Professor of Nutritional Sciences
Ph.D. 2017, University of Minnesota-Twin Cities, R.D.
Contact:
kuchnia@wisc.edu
Research Interests:
Muscle and protein metabolism, nutritional management in clinical populations
Research Summary:

Currently, our research focuses on clinical nutrition, in vivo muscle imaging, and ex vivo measures of mitochondria function to assess muscle quality and energetics. We are particularly interested in novel applications to refine protein recommendations with the goal of preserving muscle mass and muscle quality, while preventing the negative consequences of aging and disease. Our research also aims to develop novel, noninvasive methods to accurately detect muscle wasting and monitor changes in skeletal muscle while optimizing therapeutic intervention throughout medical treatment and surgery, including chemotherapy and transplantation. Our lab expertise in body composition techniques, with specific training using numerous imaging modalities to characterize muscle wasting and muscle quality using various ultrasound techniques, bioimpedance spectroscopy, dual-energy X-ray absorptiometry, computed tomography, and magnetic resonance techniques in healthy and clinical populations.
Representative publications:
Lortie J, Gage G, Rush B, Heymsfield SB, Szczykutowicz TP, Kuchnia AJ. The effect of computed tomography parameters on sarcopenia and myosteatosis assessment: a scoping review. JCSM. 2022; doi:10.1002/jcsm.13068.
Lortie J*, Rush B*, Osterbauer K, Colgan TJ, Tamada D, Garlapati S, Campbell T, Traynor A, Leal T, Patel V, Helgager JJ, Lee K, Reeder SB, Kuchnia AJ. Myosteatosis as a Shared Biomarker for Sarcopenia and Cachexia Using MRI and Ultrasound. Frontiers in Rehabilitation Sciences. 2022;3: doi:10.3389/fresc.2022.896114.
Kuchnia AJ, Lortie J, Osterbauer K, Hess T, Stabo N, Tsuchiya N, Wheeler N, Binkley N, Francois C, Schiebler M, Hermsen J, Dhingra R. CT Measured Tissue Density of Pectoral Muscle and Liver Predicts Outcomes in Heart Transplant Recipients. JCSM Rapid Comm. 2022;5:171-181.
Rush B, Binkley N, Krueger D, Yamada Y, Kuchnia AJ. Combination of DXA and BIS predicts jump power better than traditional measures of sarcopenia. JBMR Plus. 2021;e10527. doi:10.1002/jbm4.10527.
Kuchnia AJ, Yamada Y, Teigen L, Krueger D, Binkley N, Schoeller D. Combination of DXA and BIS body composition measurements is highly correlated with physical function-an approach to improve muscle mass assessment. Arch Osteoporos. 2018 Sep 14;13(1):97. doi: 10.1007/s11657-018-0508-7.
Teigen LM, Kuchnia AJ, Nagel EM, Price KL, Hurt RT, Earthman CP. Diagnosing clinical malnutrition: Perspectives from the past and implications for the future. Clin Nutr ESPEN. 2018 Aug;26:13-20. doi: 10.1016/j.clnesp.2018.05.006.
Kuchnia AJ, Teigen L, Nagel E, Ligthart-Melis G, Mulasi U, Weijs P, Earthman CP. Protein in the Hospital: Gaining Perspective and Moving Forward. Parenter Enteral Nutr. 2018 Jan 22. doi: 10.1002/jpen.1068.
Kuchnia AJ, Conlon B, Greenberg N. Natural Bioactive Food Components for Improving Enteral Tube Feeding Tolerance in Clinical Populations. Nutr Clin Pract. 2017. doi:10.1177/0884533617722164.
NCBI Bibliography:
https://www.ncbi.nlm.nih.gov/myncbi/1t_Zdtp0RpD5_/bibliography/public/