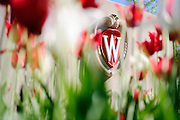 Dietetic Internship Programs
Dietetic Internship Programs
---
For students wishing to be registered dietitian nutritionists, an ACEND-accredited supervised practice program (Dietetic Internship) is required to be eligible to take the National Registration Examination for Dietitians administered by the Commission on Dietetic Registration. To be eligible for the Dietetic Internships, students must complete a minimum of a bachelor's degree, including the DPD coursework accredited by ACEND. Students wishing to complete a dietetic internship may apply to programs during winter of their senior year or upon completion of the DPD/B.S. Nutrition and Dietetics. The Academy of Nutrition and Dietetics (AND) maintains a current list of the supervised practice programs which details the cost, length, and type of program (e.g. programs that offer distance education, result in graduate degree, or option for graduate degree).
Admission to dietetic internships is very competitive. A strong academic record, volunteer or paid relevant work experience, and strong recommendations from faculty and employers will increase the likelihood that a student will be admitted to an internship. There are two application times each year, in February and in September, for programs beginning July-August or January-February, respectively. Students apply to internships via the Dietetic Internship Centralized Application Services (DICAS), or per program specifications. Students typically apply to 5-7, but may apply to as few as one or many as they wish.
The Dietetic Internship selection of applicants goes through a 'matching' process. The Dietetic Internship Match is a computer-based method that provides an orderly and fair way to match the preferences of applicants with the preferences of the Dietetic Internship program directors. D&D Digital manages the match. Applicants will only be matched with one dietetic internship. These matches occur in April and November.
Students should be aware and plan for the incurred costs for applying to Dietetic Internships. These costs vary widely, but include:
Computer Matching Fee: $55.00
Application Fees (varies by program): $25-$50+/program
GRE (if applicable): $205
Dietetic Internship Application Assistance
---
The DPD Program Faculty provides assistance with applying to Dietetic Internships through annual informational meetings, student access to application resources via student academic portal, and through individual advising sessions. Resources provided to students include information aimed at improving chances of matching to a dietetic internship program. Some topics include: how to choose a dietetic internship program to meet student's interests and needs, steps in the application process, how to write an effective personal statement, preparing for an interview, and many more.
**New Opportunity for UW-Madison Students**
Pre-Select Admission to the UW Health Dietetic Internship Program
---
The UW Health Dietetic Internship program, located at the UW Hospital and Clinics in Madison, WI, offers a pre-select option for a maximum of 5 slots annually. These slots are reserved for senior UW-Madison Dietetic students and Graduate students enrolled in the UW-Madison M.S. Clinical Nutrition online degree program who wish to continue their education within the University of Wisconsin system and complete the dietetic internship after graduation.
The application and admission process will be conducted during the Fall semester annually. The application deadline is the last day of the Fall semester each year. Applicants will receive notification via email from the Dietetic Internship Director of acceptance or rejection by January 28th each academic year. Once students accept an intern position in the UW Health's Dietetic Internship Program the next academic year, their name is submitted to the D&D Digital and that student is ineligible to participate in computer matching. More information on the application process can be found on the UW Health Dietetic Internship Program website.
Full acceptance is conditional on maintaining cumulative and major GPAs, as well as, graduation and DPD verification for graduating seniors. Once accepted, senior students must apply to UW-Madison Capstone Program in Clinical Nutrition-Dietetic Internship by applying to be a special student for the non-degree track or to the UW-Madison Graduate School to be a graduate student for the degree track. Be sure to specify a summer term start for either program. For questions about the Gruaduate School application process, please contact Makayla Schuchardt.