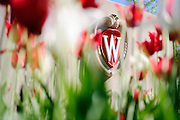 Dietetic Supervised Practice Programs
Dietetic Supervised Practice Programs
---
For students wishing to be registered dietitian nutritionists, an ACEND-accredited supervised practice program is required to be eligible to take the National Registration Examination for Dietitians administered by the Commission on Dietetic Registration.
There are various routes to RDN Registration Eligibility which include the following:
Graduate Program in Nutrition and Dietetics: Graduate-level, competency-based dietitian nutritionist program that integrates coursework and at least 1,000 hours of experiential learning for RDN eligibility.
Dietetic Internships: Post bachelor's — at least 1,000 hours of supervised practice only for RDN eligibility (must complete DPD and at least a bachelor's degree before entry). Some programs offer a graduate degree in conjunction with supervised practice.
Coordinated Programs in Dietetics: Bachelor's and graduate level — dietitian coursework and at least 1,000 hours of supervised practice for RDN eligibility (combined program).
After January 1, 2024, a Master's degree will be required to write the CDR registration examination for dietitians.
The Academy of Nutrition and Dietetics (AND) maintains a current list of the supervised practice programs which details the cost, length, and type of program (e.g. programs that offer distance education, result in graduate degree, or option for graduate degree). Admission to supervised practice programs is competitive. A strong academic record, volunteer or paid relevant work experience, and strong recommendations from faculty and employers will increase the likelihood that a student will be admitted to a program.
All supervised practice programs have the option to participate in the Dietetic Inclusive Centralized Application Service (DICAS). This portal offers a convenient service for applicants to apply to multiple dietetics programs with a single application. DICAS is a service of the Academy of Nutrition and Dietetics. Please note, programs are not required to use DICAS so read individual program website's carefully for specific application instructions and deadlines.
Those applying to a Dietetic Internship must also go through a 'matching' process. The Dietetic Internship Match is a computer-based method that provides an orderly and fair way to match the preferences of applicants with the preferences of the Dietetic Internship program directors. D&D Digital manages the match. Applicants will only be matched with one dietetic internship. These matches occur in April and November.
Students should be aware and plan for the incurred costs for applying to various supervised practice experiences. These costs vary widely and may include the DICAS application fee, D&D Digital fee, individual program fee, and/or graduate school admission fees.
Supervised Practice Program Application Assistance
---
The DPD Program Faculty provides assistance with applying to Dietetic Internships through annual informational meetings, student access to application resources via student academic portal, and through individual advising sessions. Resources provided to students include information aimed at improving chances of matching to a dietetic internship program. Some topics include: how to choose a dietetic internship program to meet student's interests and needs, steps in the application process, how to write an effective personal statement, preparing for an interview, and many more.
University of Wisconsin Integrated Graduate Program in Nutrition and Dietetics
---
The  University of Wisconsin Integrated Graduate Program in Nutrition and Dietetics is established within the academic health care entities of the University of Wisconsin-Madison including the UW Medical Foundation, UW Hospitals and Clinics and UW School of Medicine and Public Health. UW Health is also home to American Family Children's Hospital and the UW Carbone Cancer Center.
What makes our program unique?
Choose a concentration track in Medical Nutrition Therapy, Public Health, or Food Systems.
Tuition is under $30,000, making us an affordable option while also earning a degree from a world-renowned research institution.
We take precepting seriously! Half of our preceptors have specialty certifications such as Certified Nutrition Support Clinician or Certified Pediatric Specialist.
Customize learning experiences based on your area of interest. Possibilities include:
Up to 6 weeks specializing in pediatric nutrition, transplant nutrition, oncology, or other clinical specialty
Working with students on the UW-Madison campus through University Dining
Learning about public health nutrition through various community partners such as WIC, food pantries, school nutrition and many more!
The programs mission is to provide a progressive and effective course of study that integrates supervised experiential learning and coursework in dietetics to prepare graduates for practice and develop high-performing RDNs who are lifelong learners and ready to meet the demands required of future dietitians. To learn about the program please visit the program website or view the UW Integrated Graduate Program Curriculum.
Application Process 
The UW IGPND participates in the Dietetic Inclusive Centralized Application Services (DICAS). This requires that your application be submitted through the central application portal. The ACEND website provides additional information on the centralized application process. Please follow the DICAS instructions for submitting your application. Our program is listed as the "University of Wisconsin Integrated Graduate Program in Nutrition and Dietetics." The deadline for applications is January 15th. Be sure to submit all required DICAS payments.
Follow this link to access the DICAS portal.
DICAS application requirements include the following. Please visit the UW IGPND application page in DICAS for more details.
Properly completed application form
Personal Statement
Declaration of Intent to Complete or Verification Statement submitted by your DPD Director
Official transcript(s) of credit from ALL universities or colleges showing a cumulative GPA of greater than or equal to 3.0 on a 4.0 scale.
Reference forms from three professionally qualified persons. This should include 2 academic references and 1 from a supervisor of work experience.
DICAS application fee
GRE Scores are NOT required
We do NOT participate in the national dietetic internship match through D&D. Upon review of a completed application via DICAS, our selection committee will notify you of their decision by February 14th.
If you already hold a graduate degree, please contact Makayla Schuchardt (mlschuchardt@wisc.edu) for more information on the application to the Capstone Certificate in Clinical Nutrition.
Second-Round Selection
If positions remain open after the January 15th selection round, applications will be accepted via DICAS on a rolling basis until 48 hours after the national DI match through D&D Digital.  Match day is typically the first Sunday in April. Visit the ACEND website for the specific date.
Pre-Select Admission For UW-Madison Students
The Integrated Graduate Program offers a preselect option for senior UW-Madison Dietetics students and Graduate students enrolled in the UW-Madison M.S. Clinical Nutrition degree program who wish to continue their education within the University of Wisconsin system. Interested applicants must schedule an appointment with the MS Clinical Nutrition program manager, Makayla Schuchardt (mlschuchardt@wisc.edu), during the fall semester to review the admission requirements and discuss the application process.
The application and admission process will be conducted during the fall semester annually. The application deadline is the last class day of the Fall semester each year. Applicants will receive notification via email from the Program Director of acceptance or rejection into the Program by January 15th.  Students in the preselect round also apply via DICAS (see instructions above).   Full acceptance is conditional on maintaining cumulative and major GPAs, as well as, graduation and DPD verification for graduating seniors.
International Applicants
Applicants must be either citizens of the United States or able to maintain work authorization throughout the Program. UW Hospitals and Clinics does not offer visa sponsorship to candidates for the UW IGPND.