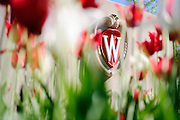 Dietetic Internship Programs
Dietetic Internship Programs
---
For students wishing to be registered dietitian nutritionists, an ACEND-accredited supervised practice program (Dietetic Internship) is required to be eligible to take the National Registration Examination for Dietitians administered by the Commission on Dietetic Registration. To be eligible for the Dietetic Internships, students must complete a minimum of a bachelor's degree, including the DPD coursework accredited by ACEND. Students wishing to complete a dietetic internship may apply to programs during winter of their senior year or upon completion of the DPD/B.S. Nutrition and Dietetics. The Academy of Nutrition and Dietetics (AND) maintains a current list of the supervised practice programs which details the cost, length, and type of program (e.g. programs that offer distance education, result in graduate degree, or option for graduate degree).
Admission to dietetic internships is very competitive. A strong academic record, volunteer or paid relevant work experience, and strong recommendations from faculty and employers will increase the likelihood that a student will be admitted to an internship. There are two application times each year, in February and in September, for programs beginning July-August or January-February, respectively. Students apply to internships via the Dietetic Internship Centralized Application Services (DICAS), or per program specifications. Students typically apply to 5-7, but may apply to as few as one or many as they wish.
The Dietetic Internship selection of applicants goes through a 'matching' process. The Dietetic Internship Match is a computer-based method that provides an orderly and fair way to match the preferences of applicants with the preferences of the Dietetic Internship program directors. D&D Digital manages the match. Applicants will only be matched with one dietetic internship. These matches occur in April and November.
Students should be aware and plan for the incurred costs for applying to Dietetic Internships. These costs vary widely, but include:
Computer Matching Fee: $55.00
Application Fees (varies by program): $25-$50+/program
GRE (if applicable): $205
Dietetic Internship Application Assistance
---
The DPD Program Faculty provides assistance with applying to Dietetic Internships through annual informational meetings, student access to application resources via student academic portal, and through individual advising sessions. Resources provided to students include information aimed at improving chances of matching to a dietetic internship program. Some topics include: how to choose a dietetic internship program to meet student's interests and needs, steps in the application process, how to write an effective personal statement, preparing for an interview, and many more.
University of Wisconsin Integrated Graduate Program in Nutrition and Dietetics
---
The  University of Wisconsin Integrated Graduate Program in Nutrition and Dietetics is established within the academic health care entities of the University of Wisconsin-Madison including the UW Medical Foundation, UW Hospitals and Clinics and UW School of Medicine and Public Health. UW Health is also home to American Family Children's Hospital and the UW Carbone Cancer Center.
The University of Wisconsin Integrated Graduate Program in Nutrition and Dietetics offers qualified college graduates a supervised experiential learning curriculum that develops entry-level competencies in medical nutrition therapy, public health nutrition and food systems administration within an academic medical center providing tertiary care, allowing a student to sit for the national registered dietitian examination. The programs mission is to provide a progressive and effective course of study that integrates supervised experiential learning and coursework in dietetics to prepare graduates for practice and develop high-performing RDNs who are lifelong learners and ready to meet the demands required of future dietitians. To learn about the program please visit the program website or view the UW Integrated Graduate Program Curriculum.
Application Process 
Application deadline: February 15th
Apply to the program by completing the following steps:
Complete an application via DICAS, including a personal statement articulating your scholastic achievement, conceptual ability and critical thinking skills, as well as, key professional, leadership and research experiences that have helped to guide and prepare you for a career in dietetics. Save a PDF copy of your DICAS application and submit with the UW-Madison Graduate School application as a supplemental document.
Complete a UW-Madison Graduate School Electronic Application. Apply to the Master of Science in Clinical Nutrition program for a SUMMER term start.

Provide 3 letters of recommendation through the UW-Madison Graduate School application. The letters should include two references from professors in food or nutrition, food service management, or science, and one reference from a supervisor of work experience.
Submit unofficial transcripts from all colleges and universities attended via the Graduate School application. Upon acceptance to the program, official transcripts will be required.
Pay a $75 application fee to the UW-Madison Graduate School

Sign a Declaration of Intent to Complete Degree or Verification Statement. A valid Declaration of Intent to Complete Degree or Verification Statement, signed by the applicant and the director of the didactic program in dietetics (DPD). A valid verification statement stating successful completion of an accredited and approved DPD must be submitted before the applicant can enter the internship.
Pay a separate application fee of $45 to UW-Health. Make checks out to: UW Integrated Program in Nutrition and Dietetics. Mail the Declaration of Intent or Verification Statement and application fee to:
UW Integrated Program in Nutrition and Dietetics
Attn: Cassie Vanderwall
600 Highland Ave, F4/120
Mail Code: 1510
Madison, WI 53792
If you already hold a graduate degree, please contact Makayla Schuchardt (mlschuchardt@wisc.edu) for more information on the application to the Capstone Certificate in Clinical Nutrition – Dietetic Internship program.
For questions about the Graduate School application, please contact Katie Butzen (kbutzen@wisc.edu), graduate program coordinator.
Pre-Select Admission For UW-Madison Students
---
The Integrated Graduate Program offers a preselect option for a maximum of 5 slots annually. These slots are reserved for senior UW-Madison Dietetics students and Graduate students enrolled in the UW-Madison M.S. Clinical Nutrition degree program who wish to continue their education within the University of Wisconsin system.
The application and admission process will be conducted during the fall semester annually. The application deadline is the last day of the Fall semester each year. Applicants will receive notification via email from the Program Director of acceptance or rejection into the Program by January 28th each academic year. Once students accept a position in the Program, the next academic year their name is submitted to D&D Digital and that student is ineligible to participate in computer matching.
Full acceptance is conditional on maintaining cumulative and major GPAs, as well as, graduation and DPD verification for graduating seniors.
Pre-Select Application Process
Interested applicants must schedule an appointment with the Program Director or the DPD Coordinator during the summer before their application to review the admission requirements and discuss the application process.
Complete the application via DICAS, including a personal statement articulating your scholastic achievement, conceptual ability and critical thinking skills, as well as, key professional, leadership and research experiences that have helped to guide and prepare you for a career in dietetics.
Sign a Declaration of Intent to Complete Degree or Verification Statement. A valid Declaration of Intent to Complete Degree or Verification Statement, signed by the applicant and the director of the didactic program in dietetics (DPD) at the UW-Madison. A valid verification statement stating successful completion of an accredited and approved DPD must be submitted before the applicant can enter the internship.
Email the DICAS Application to the Program's Director, Cassie Vanderwall (CVanderwall@UWHealth.org) by the last day of the Fall semester.
Acquire official transcript(s) from all colleges and universities attended should be sent directly to DICAS and included in your completed packet. A copy of final grades should be provided as they become available.
Pay application fee. A non-refundable application fee of $45, payable by check. It is strongly recommended that you send your application fee with a trackable system such as FedEx, Registered U.S. Mail or UPS. Applications received without an application fee payment will not be reviewed.
Mail transcripts, the Declaration of Intent or Verification Statement and application fee to:UW Health Integrated Graduate Program in Nutrition and Dietetics
Attn: Cassie Vanderwall
600 Highland Ave, F4/120
Mail Code: 1510
Madison, WI 53792