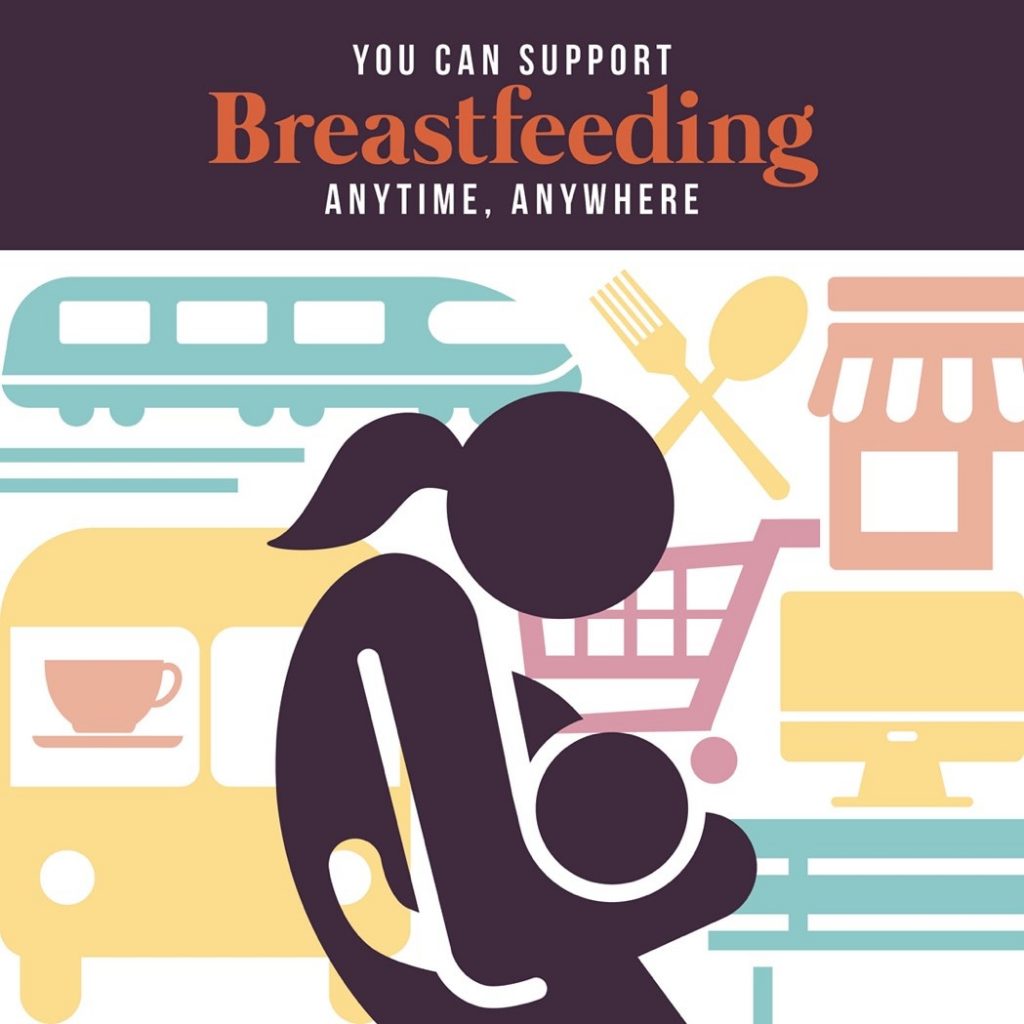 August is National Breastfeeding Awareness Month!
A recent graduate of the department, Elizabeth Chitwood, wrote this blog for the Wisconsin Academy of Nutrition and Dietetics (WAND).  Click here to see her original blog on the WAND Facebook page.
August is National Breastfeeding Awareness Month!
A mother's breast milk has all of the nutrition a baby needs to grow up healthy and protect against illness and infection – but it's not just good for baby! Breastfeeding lowers mothers' risk for type 2 diabetes and certain types of cancer, and helps mom get back to pre-pregnancy weight. The American Academy of Pediatrics recommends exclusive breastfeeding for 6 months with continued breastfeeding through 1 year (along with introduction of age-appropriate foods).
Despite the recommendations and the benefits, breastfeeding rates are still falling short of some of the Healthy People 2020 targets. Take time this month (and every month) to advocate for breastfeeding and create a supportive environment for mothers to reach their breastfeeding goals. For ways you can help, visit thousanddays.org. #breastfeeding #nationalbreastfeedingmonth #breastfeedingawareness
This article was posted in
Nutrition News
.