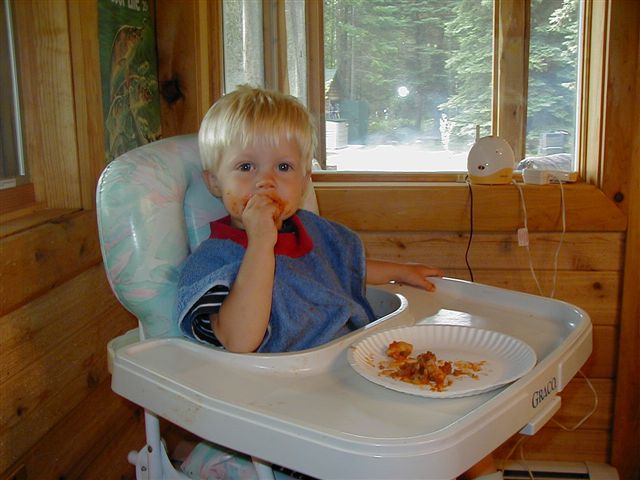 The U.S. Dietary Guidelines
The US Dietary Guidelines (DGs) were first developed in 1980, and must be updated every 5 years – led by the Departments of Agriculture and Health and Human Services (USDA and HHS). The DGs are to "inform federal food, nutrition and health programs and policies" but also serve as a tool to guide health professionals and educators (including Extension) working with the public.  A committee of experts is convened to review evidence that has emerged in the last five years and provide a scientific report to the federal government, who issues the final DGs.  New in this round was a requirement to include recommendations for pregnant and lactating women, and 0-24 month olds.  Also new was the government initiating the science questions to be addressed, rather than leaving that to the discretion of the committee.  The 2020 DGs scientific committed has just released the scientific report, with the DGs themselves expected at the end of the year.
The Scientific report is extensive, so following are just a few interesting highlights.  For those who would like a more complete review, check out the Executive Summary.
American diets have not changed much over time, with current dietary patterns resulting in over consumption of energy, saturated fats, sodium and added sugars. Under consumption of fruits, vegetables and whole grains and often, dairy, contributes to inadequate intakes of calcium, vitamin D, potassium, and fiber.
The committee has historically explored dietary patterns (Healthy US Style, Mediterranean and Vegetarian) for those 2 years and above. This time they also conducted some dietary pattern modeling for 6-24 month olds, varying those models based on different intakes of breast milk, formula, or neither (after 12 months). Striking in this work was that to obtain adequate nutrient intakes, there was virtually no room for added sugar.
The committee also recommended the added sugar recommendation move down from 10% of calories to 6% of total calories, because sugar crowds out more nutrient dense foods. Current consumption is about 13% of total calories. They encouraged focus on reducing foods and beverages which are major contributors of added sugars: "Sweetened beverages, not including coffee and tea with added sugar, account for approximately 1/3 of total beverage consumption and contribute approximately 30%, 50%, and 60% of added sugars to the diet of young children, adolescents, and adults, respectively."
There was a recommendation to increase seafood consumption in almost every age group. Americans do not eat fish at the levels of people in many other areas of the world.
The committee noted that the best evidence on diet and healthy outcomes is research on dietary patterns, not on individual nutrients or foods. They state these dietary patterns "provide the majority of energy from plant-based foods, such as vegetables, fruits, legumes, whole grains, nuts and seeds; (and) provide protein and fats from nutrient-rich food sources."  In the past, wording about plant versus animal sources of nutrition has been contentious at the federal level, so wording may be a bit different in the final DGs.
The committee continued the pattern of recommending dietary patterns composed of food groups and subgroups, but not specific types of foods. They recognized the importance of allowing the flexibility to address cultural preferences and cost considerations.  They also urged a lifespan approach, including setting healthful dietary patterns from the earliest ages (including support for breastfeeding), and adapting dietary patterns as needs change across the stages of life.
This article was posted in
Nutrition News
.