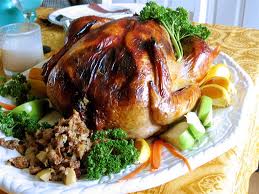 Skip Being Stuffed this Thanksgiving
As we enter into the holiday season, it is easy to become overfilled with joy, excitement, and even food. How can we enjoy our holidays, especially Thanksgiving, a holiday focused entirely on the meal without leaving the dinner table with the uneasy feeling of a turkey coma? Taiya Bach of the Nutritional Sciences Department, and a Registered Dietitian Nutritionist shares some easy tip to follow this Thanksgiving from watching appetizers to the use of Tupperware in this enjoyable article. Skip being stuffed this Thanksgiving, give it a read! 
This article was posted in
Nutrition News
.