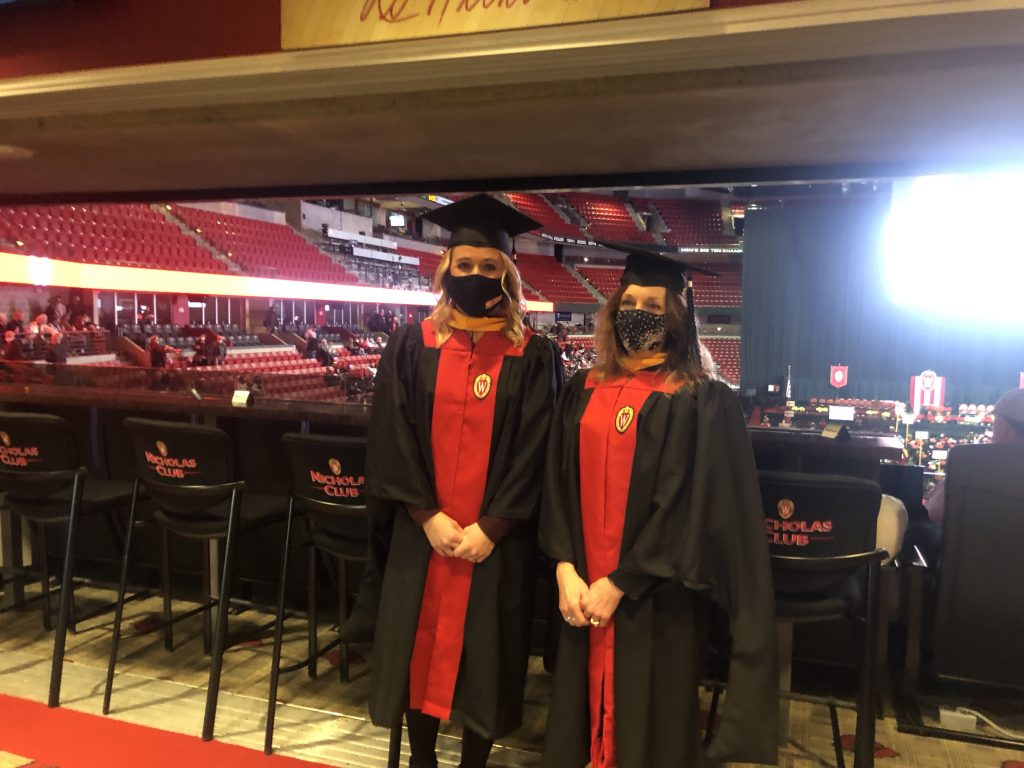 Clinical Nutrition Graduates from Across the Globe Celebrate at the Kohl Center
Congratulations to all our graduates from within the Department of Nutritional Sciences.
We were especially excited to see graduates of the online Masters of Clinical Nutrition travel to Madison, WI to celebrate and receive their diploma in person on December, 19th, 2021.
Pictured: Jeanne Smith, Wensday Braun, Rachel Tilsen, and Mackenzie Burke
Pictures Courtesy of Nathan Johnson, PhD (MSCN Faculty)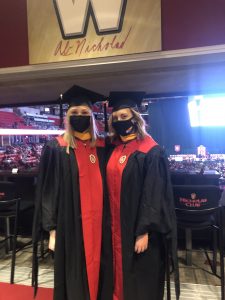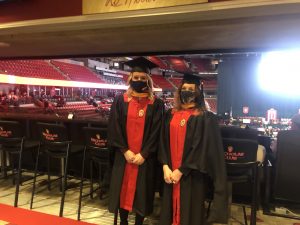 This article was posted in
Uncategorized
.