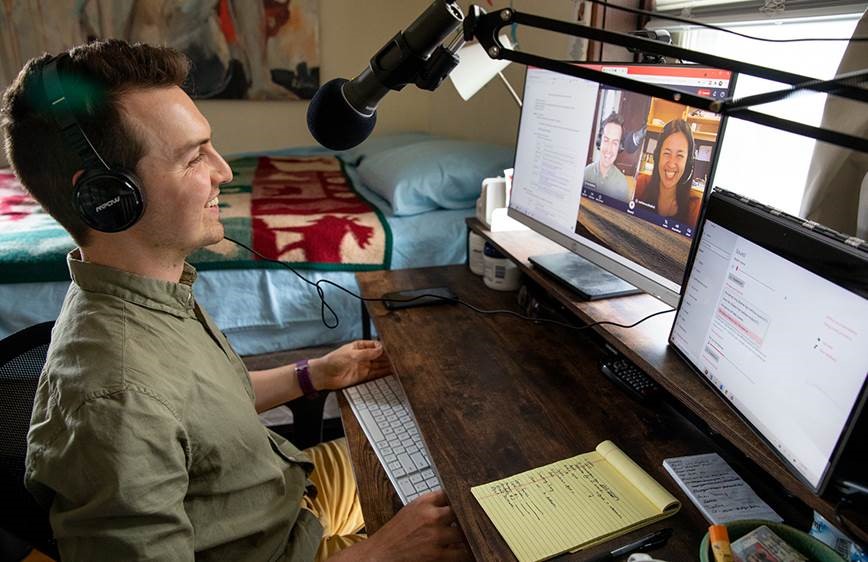 IGPNS Graduate Student, Ben Rush, featured in the Fall 2021 CALS GROW Magazine for his podcast, "Deeper Than Data"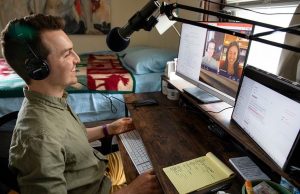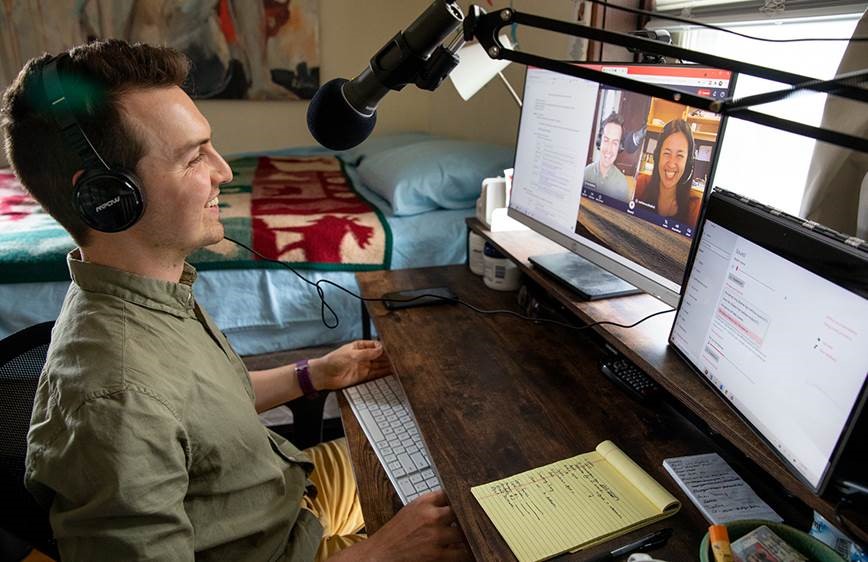 Photo by Michael B. King
IGPNS Graduate Student, Ben Rush, is featured in the Fall 2021 CALS GROW Magazine for the work he has done on the podcast, Deeper Than Data.
Article by Nicole Etter in Fall 2021 Edition of CALS GROW Magazine: https://grow.cals.wisc.edu/departments/features/the-podcasters-of-cals
Deeper Than Data
When we think about science, we often hear about amazing discoveries, but rarely hear about the struggles, personal accomplishments, and personalities of the scientists behind the data.
On Deeper than Data with Ben Rush, we explore the personal journeys, failures, and successes of scientists through storytelling and humor.
You'll walk away with touching stories, life lessons, and feeling inspired through conversational interviews and improvised games.
You can find the podcast on the streaming service of your choice by clicking this link.
This article was posted in
Uncategorized
.